19th World IASL Congress
October 29 - 30 2013 in Bali (Indonesia) hosted the 19th IASL Congress «INTERNATIONAL LEGITIMACY OF SPORTS, SPORTS LAW AND SPORTS TOURISM AND LEX SPORTIVA».
The success of this event in terms of attendance and participation confirms, year after year, the attractiveness of this Congress
to120
delegates from 35 countries, representatives of the Government of Indonesia, Ministry of Sport, representatives of sports federations, leagues, clubs, managers and editors of specialized scientific journals in the field of law, researchers and practitioners, the media, etc.
The invited lectures were:
President of

IASL

, Professor, University of Athens, Rector of the University of Central Greece -

Dimitrios

Panagiotopoulos

, GREECE;
Director of the Institute of

LexSportiva

-

HincaIpPandjaitan

XIII, INDONESIA;
Secretary General

IASL

, assistant professor, Law University - Olga

Shevchenko

, RUSSIA;
Professor Willamette University - James

Nafziger

, USA;
Professor

Dongguk

University -

Kee

Young

Yeun

, SOUTH OF KOREA;
Professor of China University of Political Science and Law - Wang

Xioping

, CHINA;
FIFA Director Security -

Ralf

Mutschke

, GERMANY;
Lecturer of Russian International Olympic University -

Anatoly

Peskov

, RUSSIA;
Professor University

Cluj-Napoca

-

Alexandru

Virgil

Voicu

, ROMANIA;
Professor University of

Erlangen

Klaus

Vieweg

, GERMANY;
Professor

Semmelweis

University

AndrasNemes

, HUNGARY;
Professor University of Milan

LucioColantuoni

, ITALY;
Professor Syracuse University

JhonWolohan

, USA.
At the congress discussed many current issues in sports law.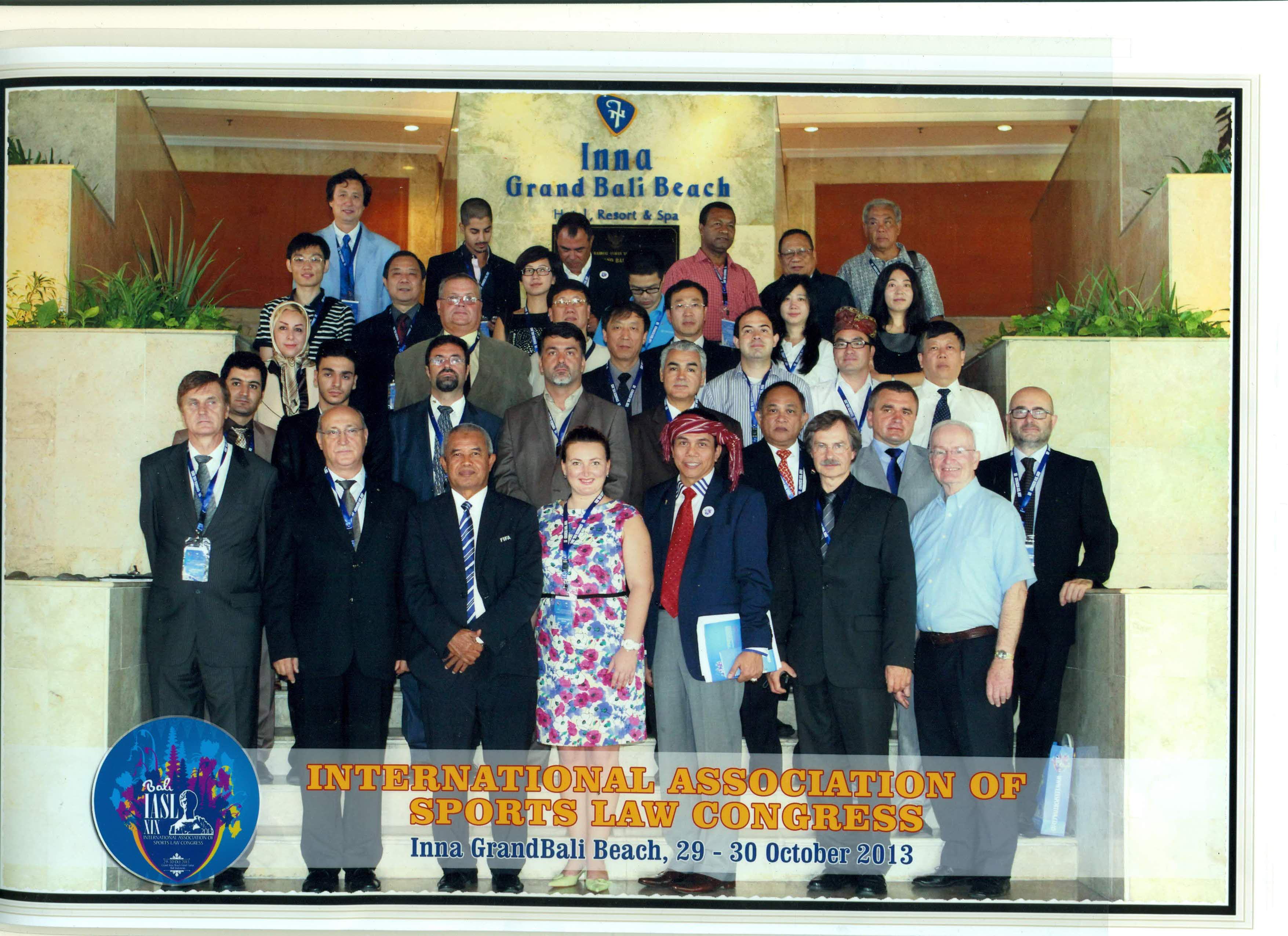 back to category