Announcement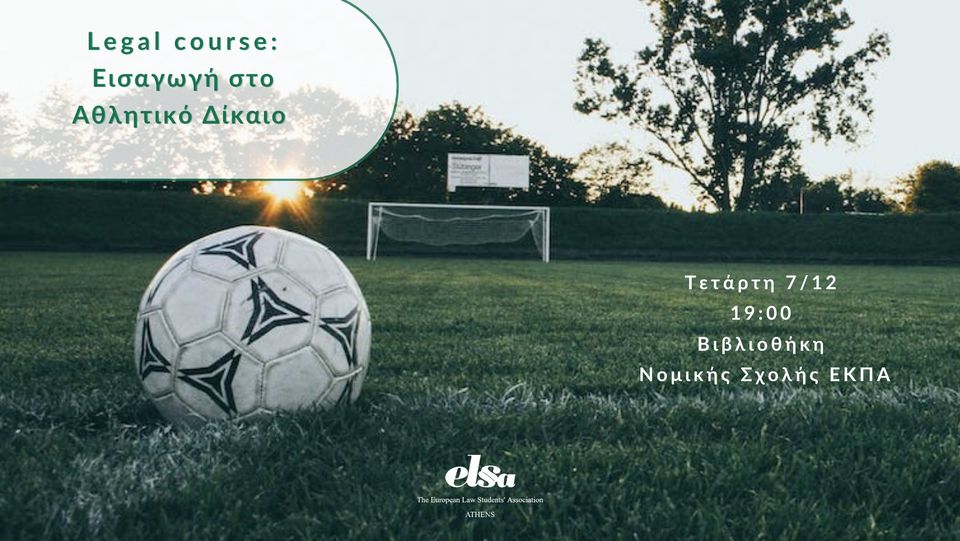 On Wednesday, December 7, 2022, a Lecture was held, in the Library of the Law School of the National and Kapodistrian University of Athens, on the topic: "INTRODUCTION TO SPORTS LAW", by the Professor of the University of Athens and Lawyer of the Supreme Court, Mr. Dimitrios Panagiotopoulos. This Lecture was attended by a large number of undergraduate and postgraduate students as well as lawyers who wish to be actively involved in sports law, with particular interest. The event was organized by the European Law Students' Association (ELSA Athens).
****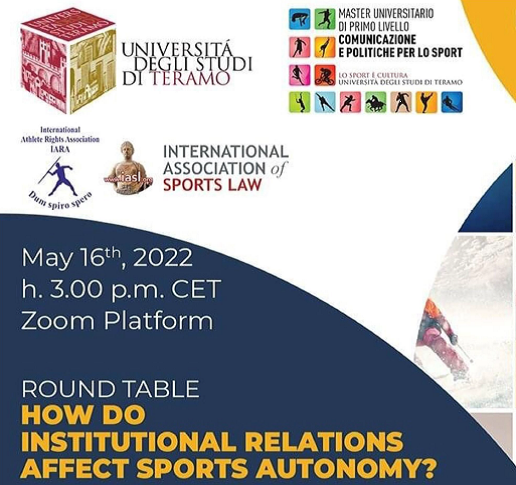 On 16 May 2022 it will be held the round table How Do International Relations Affect Sports Autonomy?

See more
***
Sports Law Honorary Ceremony
At the University of Athens, Friday 19 May 2017, took place Honorary Ceremony for HRH Prince NAWAFBINFAISAL Sports Law Honorary Ceremony.
See more
* * *
Symposiums




International Symposium of Sports law
Theory and Practice of Sports Law
in New Era.
On September 15, 2018 took place in Beijing

See more - Program - Galery
* * *
International Symposium of Sports law
Football law and Justice
Specific issues:
Football
Big Sports Events
Athens, 17th March 2018, TITANIA HOTEL, Panepistimiou Str. 52
See More - Poster - Program - Cooperation
* * *
Marrakech Sports Law Symposium



Marrakech Morocco Dec. 27th -29th, 2016
* * *
Symposium for the memory

of the Prof. +Lucio Colantuoni
Sports Jurisdiction and Arbitration in Sports Activities
Unite Master in Diritto ed Economia Dello Sport nell Unione Europea ASL
Teramo, 8 July 2016
Program
ÂÂÂÂÂÂÂÂÂÂÂÂÂÂÂÂÂÂÂÂÂÂÂÂÂÂÂÂÂÂÂÂÂÂÂÂÂÂÂÂÂÂÂÂÂÂÂÂÂÂÂÂÂÂÂÂÂÂ
New Publications of Sports Law


Project of Research in Sports Law

EKPA Publications, 2023, Greece

See more
*****
Responsibility in Sports Activities
Jurisdiction and Ethics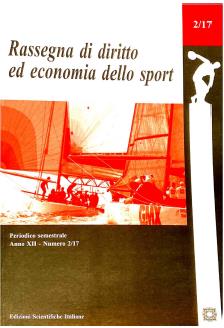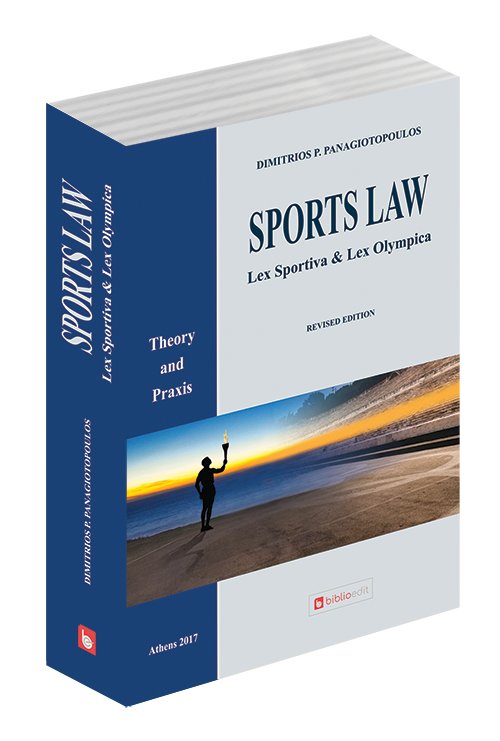 Sports law Lex Sportiva & Lex Olympica Read More
SPORTS LAW, 22 Years I.A.S.L:
Lex Sportiva - Lex Olympica and Sports Jurisdiction Experience - Development & Perspective

Sports Law - Structures, Practice, Justice, Sports Science and Studies